---
Sort by:
Top sellers
New
Price ascending
Price descending
Filter
---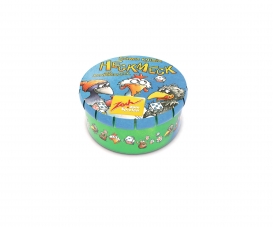 Dice games
Mini Heckmeck am Bratwurmeck (in metal tins)
€4.99
Heckmeck am Bratwurmeck is a turbulent dice game for real gamblers. On the grill in the centre of the table are 16 roast worm portions of different values. After rolling the eight dice the player picks the symbol/number that he has rolled the most and puts aside all the dice that show this symbol before throwing the remaining dice again. Once a player has enough points for one of the roast worm portions, he may take it. But you can also take roast worm from the other players plates... Heckmeck am Bratwurmeck is a refreshingly light dice game for clever hens who know what they like in a roast worm. for 2 to 7 Players, Ages 8 and up.
More
New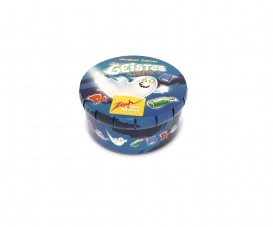 Family games
Mini Geistesblitz (in metal tin)
€4.99
Geistesblitz is a brilliant reaction game in which quick-wittedness and the right action are crucial. Five large wooden items in five colors stand in the middle of the table. In each round, players turn over one card that shows two items in two different colors. Now the players have to realize as quick as lightning which item to look for. If neither figure is depicted in its original color, you have to grab the item whose shape or color cannot be found on the card. But if an item is depicted in its original color, this item has to be grabbed. If you are right, you win the card. The player with the most cards in the end wins. for 2 to 8 Players, Ages 8 and up
More
New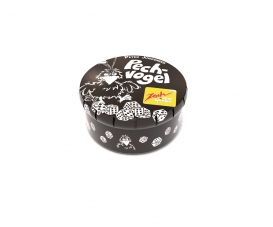 Board games
Mini Pechvogel (in metal tin)
€4.99
When it's your turn, you try to roll four identical numbers. However, if you throw three ravens, your turn is over and you only get a marble stone token. These "frustrations" cost you a good chunk of points in the end but can also be used to your advantage during the game. Pay them to reroll your dice or to force another player to reroll theirs. Worst/Best of all, everybody can also steal points from their favorite opponents.
More
New