---
Sort by:
Top sellers
New
Price ascending
Price descending
Filter
---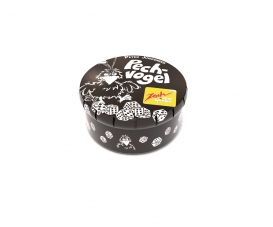 Board games
Mini Pechvogel (in metal tin)
€4.99
When it's your turn, you try to roll four identical numbers. However, if you throw three ravens, your turn is over and you only get a marble stone token. These "frustrations" cost you a good chunk of points in the end but can also be used to your advantage during the game. Pay them to reroll your dice or to force another player to reroll theirs. Worst/Best of all, everybody can also steal points from their favorite opponents.
More
New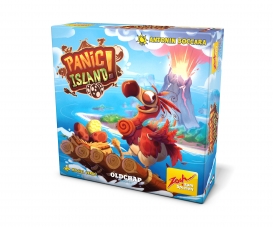 Family games
Panic Island
€11.99
Twenty-five cards are laid out face down in the middle of the table. Once the sand timer is turned over, players have two minutes. Taking turns, panicked players reveal two cards at a time. They try to discover pairs in order to detect inhabitants, rescue dodo birds and find dodos that bring their eggs to safety. In addition, they look for a raft and a paddle for the escape from the island. Whenever any obstacles come up, the player group loses precious seconds. The success of all players, who team up in this game, is measured by the total number of inhabitants, dodos, and eggs they have saved by the end.
More
Family games
Vollpfosten
€18.99
There are six wooden poles with six symbols each in the middle of the table. As soon as one player has rolled the dice, everybody grabs a pole. One die tells them what to grab, the others tell them how to grab it. Brains and reflexes go hand in hand. Grabbing late doesn't necessarily equal a bad round. The complexity of the game can be adjusted easily by choosing different combinations of dice. Action, sound, as well as interaction dice keep it fresh and fun for everyone.
More