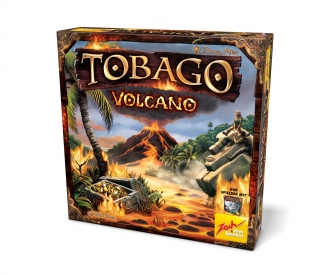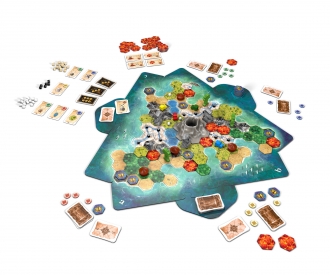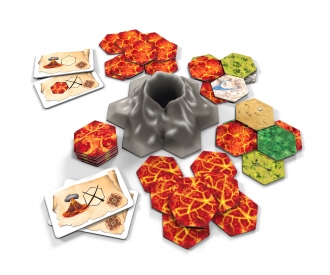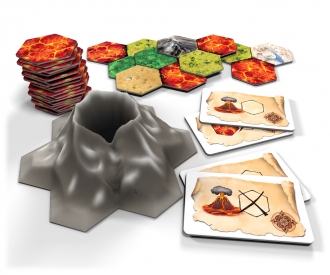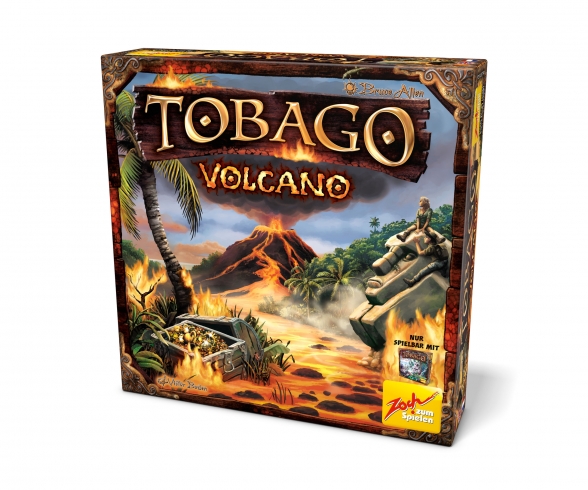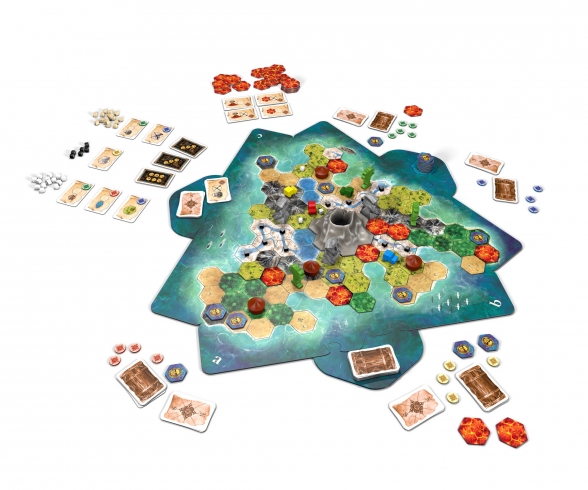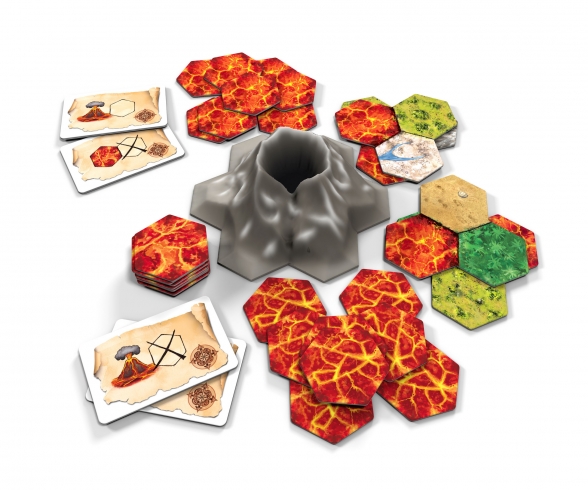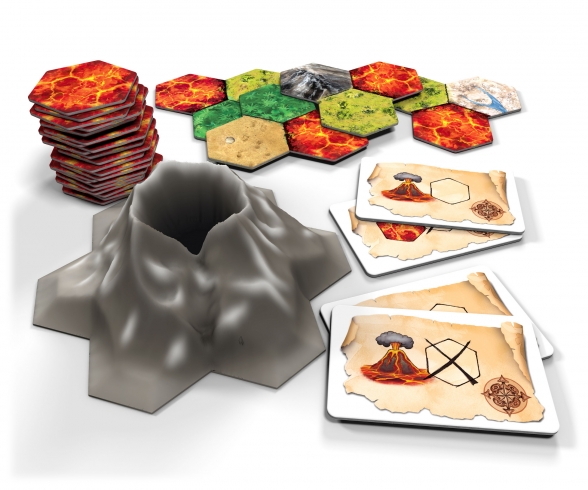 New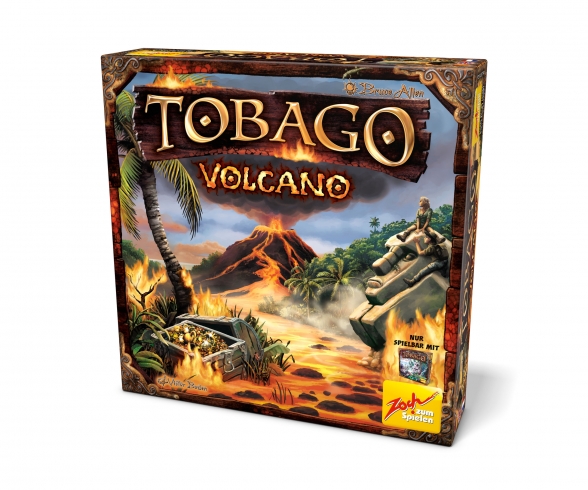 Tobago Volcano adds an impressive 3D volcano to Tobago from which lava spreads over the game board. The volcano takes up seven of the board's hexes. Whenever a player collects an amulet, they add another tile to the stream of lava flowing from it. As a result, the island will transform dynamically throughout the game, which can and will change where the treasures are (potentially) buried.
For -4 Players aged 8 and up, 45 minutes playing time.
Only playable with the base game Tobago.
Try the game on Tabletopia: https://tabletopia.com/games/tobago-volcano
Author: Bruce Allen

Warning! Not suitable for children under 3 years due to small parts. Choking hazard!
1 polyresin volcano
25 lava tiles
4 terrain tiles
4 clue tiles
Frequently bought together
Frequently bought together